To all of our customers, please read the additional charges, when You make your reservation
$15 for each additional stop
$45 per hour for waiting time or $15 for the first 15 minutes
$30 gate meet plus parking fees
$2 departure tax for fares leaving O'Hare and Midway airports ( effective January 1, 1993 by the Metropolitan Pier and Exposition Authority)
Passenger is responsible for all Tolls, Road fees and parking
Sedans
$50 per hour, minimum 3 hours ($55 for 2 hours)
Concerts and sporting events must be continuous charters
Limo Stretch
accomodate 9 passengers
$95 per hour, minimum 3 hours ($110 for 2 hours)
Ford Excursion
accomodate 15 passengers
$150 per hour, minimum 3 hours ($175 for 2 hours)
AN AUTOMATIC GRATUITY OF 20% IS APPLICABLE FOR ALL CHARTERS
CANCELLATION POLICY:
To avoid any charges, cancellation required at least 2 hours prior to pick up
WE DO CHARGE FOR UNUSED RESERVATIONS THAT HAVE NOT BEEN CANCELLED.

Lincoln
$55 per hour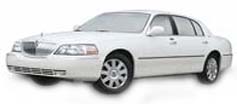 Lincoln
$55 per hour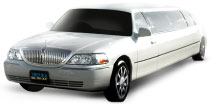 Limo Stretch
$95 per hour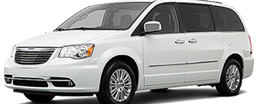 Rates
Rates don't include taxes, tips, tolls or surcharges. Rates can be subject to change without notice.
O'HARE TO CHICAGO LOOP $49
MIDWAY TO CHICAGO LOOP $55
| DESTINATION | O'HARE | MIDWAY | LOOP |
| --- | --- | --- | --- |
| ADDISON | 38 | 65 | 65 |
| ALGONQUN | 67 | 130 | 105 |
| ALPINE | 65 | 55 | 68 |
| ALSIP | 67 | 55 | 65 |
| ANTIOCH | 88 | 145 | 125 |
| APTAKISIC | 48 | 88 | 68 |
| ARGONNE | 58 | 58 | 62 |
| ARLINGTON HEIGHTS | 37 | 75 | 75 |
| AURORA | 68 | 75 | 85 |
| BANNOCKBURN | 42 | 85 | 68 |
| BARRINGTON | 55 | 85 | 68 |
| BARRINGTON HILLS | 67 | 88 | 72 |
| BARTLETT | 58 | 95 | 85 |
| BATAVIA | 68 | 88 | 85 |
| BEACH PARK | 65 | 105 | 95 |
| BEDFORD PARK | 58 | 35 | 55 |
| BELLWOOD | 35 | 45 | 48 |
| BENSENVILLE | 28 | 58 | 65 |
| BERKELEY | 37 | 55 | 55 |
| BERWYN | 40 | 45 | 48 |
| BLOOMINGDALE | 45 | 65 | 58 |
| BLUE ISLAND | 65 | 55 | 55 |
| BOLLINGBROOK | 58 | 55 | 62 |
| BRIDGEVIEW | 58 | 48 | 55 |
| BROADVIEW | 38 | 48 | 48 |
| BROOKFIELD | 40 | 48 | 48 |
| BUFFALO GROVE | 45 | 88 | 75 |
| BUR RIDGE | 48 | 48 | 50 |
| BURBANK | 55 | 45 | 55 |
| BURNHAM | 70 | 55 | 55 |
| BUTTERFIELD | 45 | 55 | 55 |
| CALUMET CITY | 78 | 65 | 55 |
| CALUMET PARK | 75 | 48 | 55 |
| CAROL STREAM | 48 | 65 | 65 |
| CARPENTERSVILLE | 58 | 105 | 88 |
| CARY | 67 | 110 | 95 |
| CHICAGO HEIGHTS | 78 | 62 | 65 |
| CHICAGO RIDGE | 68 | 45 | 55 |
| CICERO | 45 | 45 | 45 |
| CLARENDON HILLS | 48 | 48 | 55 |
| COUNTRY SIDE | 55 | 45 | 55 |
| COUNTRY CLUB HILLS | 74 | 55 | 58 |
| CREST HILL | 76 | 68 | 88 |
| CRESTWOOD | 67 | 45 | 62 |
| CRETE | 96 | 67 | 75 |
| CRYSTAL LAKE | 75 | 125 | 120 |
| DARIEN | 55 | 45 | 55 |
| DEERFIELD | 40 | 75 | 75 |
| DEERPARK | 55 | 110 | 78 |
| DES PLANES | 20/30 | 55/65 | 58 |
| DIXMOOR | 75 | 45 | 55 |
| DOLTON | 78 | 58 | 58 |
| DOWNERS GROVE | 42 | 58 | 58 |
| DYER (IND) | 110 | 85 | 95 |
| EAST CHICAGO (IND) | 85 | 65 | 65 |
| EAST DUNDEE | 58 | 98 | 95 |
| EAST HAZELCREST | 85 | 58 | 65 |
| E-CHICAGO HEIGHTS | 96 | 62 | 65 |
| ELGIN | 58 | 98 | 95 |
| ELK-GROVE | 30/40 | 65/68 | 65 |
| ELMHURST | 38 | 55 | 55 |
| ELMWOOD PARK | 36 | 48 | 55 |
| EVANSTON | 45 | 68 | 58 |
| EVERGREEN PARK | 67 | 45 | 55 |
| FLOSSMOOR | 86 | 58 | 65 |
| FORD HEIGHTS | 97 | 75 | 75 |
| FOREST PARK | 40 | 45 | 55 |
| FOREST VIEW | 48 | 45 | 45 |
| FORT SHERIDAN | 65 | 95 | 65 |
| FOX LAKE | 75 | 128 | 105 |
| FOX RIVER GROVE | 75 | 128 | 105 |
| FRANKFORT | 75 | 65 | 75 |
| FRANKLIN PARK | 30 | 55 | 55 |
| GARY (IND) | 95 | 90 | 82 |
| GENEVA | 78 | 88 | 88 |
| GLEN ELLYN | 48 | 65 | 68 |
| GLENCOE | 45 | 76 | 65 |
| GLENDALE HEIGHTS | 40 | 65 | 65 |
| GLENVIEW | 38 | 65 | 65 |
| GLENWOOD | 88 | 55 | 65 |
| GOLF | 38 | 65 | 55 |
| GRAYSLAKE | 67 | 125 | 105 |
| GREAT LAKE /NAV | 60 | 120 | 85 |
| GREEN OAKS | 55 | 105 | 85 |
| GRIFFITH (IND) | 105 | 85 | 85 |
| GURNEE | 67 | 115 | 98 |
| HALF DAY | 55 | 88 | 78 |
| HAMMOND (IND) | 86 | 76 | 65 |
| HANOVER PARK | 55 | 76 | 85 |
| HARVEY | 85 | 55 | 55 |
| HARWOOD HEIGHTS | 25 | 55 | 48 |
| HAWTHORN WOODS | 56 | 105 | 88 |
| HAZELCREST | 79 | 55 | 67 |
| HEBRON | 120 | 155 | 130 |
| HICKORY HILLS | 55 | 45 | 55 |
| HIGHLAND (IND) | 97 | 67 | 67 |
| HIGHLAND PARK | 45 | 65 | 65 |
| HIGHLAND HILLS | 55 | 55 | 55 |
| HIGHWOOD | 55 | 75 | 67 |
| HILLSIDE | 38 | 55 | 55 |
| HINSDALE | 38 | 55 | 55 |
| HODKINS | 55 | 45 | 55 |
| HOFFMAN ESTATES | 46 | 88 | 75 |
| HOMETOWN | 58 | 45 | 45 |
| HOMEWOOD | 85 | 58 | 65 |
| HUBBARD WOOD | 48 | 65 | 60 |
| HUNTLEY | 76 | 125 | 97 |
| INDIAN CREEK | 48 | 120 | 85 |
| INDIAN HEAD PARK | 48 | 48 | 55 |
| INVERNESS | 48 | 88 | 78 |
| ISLAND LAKE | 75 | 105 | 125 |
| ITASCA | 38 | 65 | 62 |
| JOHNSBURG | 75 | 122 | 125 |
| JOLIET | 86 | 75 | 85 |
| JUSTICE | 55 | 45 | 55 |
| KENILWORTH | 45 | 75 | 65 |
| KENOSHA (WI) | 115 | 170 | 135 |
| KILDER | 52 | 95 | 75 |
| LAGRANGE | 48 | 48 | 48 |
| LAKE BARRINGTON | 62 | 125 | 88 |
| LAKE BLUFF | 58 | 88 | 78 |
| LAKE FOREST | 54 | 85 | 67 |
| LAKE ZURICH | 62 | 98 | 82 |
| LAKE IN THE HILLS | 75 | 120 | 98 |
| LAKEMOOR | 75 | 135 | 105 |
| LANGRANGE PARK | 48 | 48 | 48 |
| LANSING | 88 | 58 | 55 |
| LEMONT | 65 | 58 | 68 |
| LIBERTYVILLE | 59 | 105 | 88 |
| LINCOLNSHIRE | 46 | 85 | 67 |
| LINCOLNWOOD | 36 | 55 | 48 |
| LINDENHURST | 75 | 115 | 110 |
| LISLE | 48 | 58 | 65 |
| LOCKPORT | 76 | 68 | 76 |
| LOMBARD | 40 | 58 | 58 |
| LONG GROVE | 55 | 120 | 95 |
| LYONS | 44 | 48 | 55 |
| MARKHAM | 78 | 65 | 65 |
| MATTESON | 92 | 65 | 67 |
| MAYWOOD | 40 | 55 | 55 |
| Mc COOK | 48 | 45 | 55 |
| McCULLOM LAKE | 95 | 150 | 125 |
| McHENRY | 85 | 115 | 115 |
| MEDINAH | 40 | 65 | 67 |
| MELROSE PARK | 35 | 55 | 55 |
| MERRIONETTE PARK | 68 | 45 | 55 |
| METTAWA | 48 | 95 | 75 |
| MIDLOTHIAN | 68 | 55 | 55 |
| MOKENA | 78 | 75 | 67 |
| MONTGOMERY | 85 | 88 | 89 |
| MOOSEHEART | 78 | 88 | 85 |
| MORTON GROVE | 35 | 55 | 55 |
| Mt PROSPECT | 35 | 75 | 65 |
| MUNDELEIN | 65 | 105 | 85 |
| MUNSTER (IND) | 98 | 85 | 88 |
| N. BARRINGTON | 68 | 110 | 95 |
| NAPERVILLE | 55/65 | 75 | 85 |
| NATIONAL FERM LAB | 65 | 75 | 82 |
| NEW LENOX | 95 | 75 | 79 |
| NILES | 25/35 | 65 | 58 |
| NORRIDGE | 17/25 | 55 | 48 |
| NORTH AURORA | 72 | 85 | 85 |
| NORTH CHICAGO | 75 | 110 | 85 |
| NORTH LAKE | 35 | 55 | 55 |
| NORTH RIVERSIDE | 40 | 49 | 48 |
| NORTH FIELD | 38 | 75 | 60 |
| NORTHBROOK | 38 | 68 | 62 |
| OAK FOREST | 75 | 55 | 62 |
| OAK LAWN | 59 | 45 | 59 |
| OAK PARK | 38 | 45 | 49 |
| OAKBROOK | 38 | 58 | 58 |
| OAKBROOK TERR. | 38 | 58 | 58 |
| OAKWOOD HILLS | 78 | 98 | 98 |
| OLYMPIA FIELD | 89 | 65 | 82 |
| ORLAND HILLS | 75 | 58 | 68 |
| ORLAND PARK | 68 | 55 | 75 |
| OSWEGO | 78 | 95 | 85 |
| PALATINE | 42 | 85 | 75 |
| PALOS HEIGHTS | 67 | 55 | 58 |
| PALOS HILLS | 67 | 55 | 58 |
| PALOS PARK | 68 | 55 | 62 |
| PARK CITY | 69 | 118 | 87 |
| PARK FOREST | 89 | 75 | 75 |
| PARK RIDGE | 25 | 58 | 55 |
| PLAINFIELD | 79 | 78 | 85 |
| POSEN | 75 | 55 | 62 |
| PRAIRE GROVE | 85 | 128 | 92 |
| PRAIRIE VIEW | 55 | 95 | 75 |
| PROSPECT HEIGHTS | 38 | 85 | 75 |
| RAVINIA PARK | 45 | 65 | 68 |
| RICHMOND | 110 | 155 | 128 |
| RICHTON PARK | 95 | 79 | 120 |
| RIVER FOREST | 40 | 50 | 55 |
| RIVER GROVE | 35 | 55 | 55 |
| RIVERDALE | 75 | 45 | 65 |
| RIVERSIDE | 45 | 49 | 49 |
| RIVERWOODS | 45 | 85 | 75 |
| ROBBINS | 68 | 55 | 55 |
| ROLLING MEADOWS | 40 | 79 | 69 |
| ROMEOVILLE | 77 | 65 | 75 |
| ROSELLE | 45 | 85 | 75 |
| ROSEMONT | 18 | 59 | 48 |
| ROUNDLAKE | 78 | 120 | 105 |
| ROUNDLAKE BEACH | 78 | 120 | 105 |
| ROUNDLAKE HEIGHTS | 78 | 125 | 110 |
| ROUNDOUT | 62 | 95 | 89 |
| S. BARRINGTON | 55 | 89 | 82 |
| S. HOLLAND | 88 | 65 | 55 |
| S. CHICAGO HEIGHTS | 86 | 68 | 69 |
| SAUK VILLAGE | 89 | 68 | 68 |
| SCHAUMBURG | 38 | 68 | 68 |
| SCHILLER PARK | 20 | 55 | 48 |
| SHOREWOOD | 87 | 75 | 78 |
| SKOKIE | 38 | 65 | 45 |
| SLEEPY HOLLOW | 69 | 97 | 87 |
| SOUTH ELGIN | 59 | 95 | 89 |
| SPRING GROVE | 75 | 132 | 120 |
| ST. CHARLES | 69 | 95 | 78 |
| STEGER | 89 | 68 | 68 |
| STICKNEY | 55 | 45 | 55 |
| STONE PARK | 35 | 55 | 55 |
| STREAMWOOD | 46 | 78 | 78 |
| SUGAR GROVE | 72 | 105 | 98 |
| SUMMIT | 58 | 45 | 55 |
| THORNTON | 85 | 55 | 65 |
| TINLEY PARK | 69 | 65 | 69 |
| UNIVERSITY PARK | 105 | 75 | 85 |
| VERNON HILLS | 55 | 105 | 88 |
| VILLA PARK | 39 | 58 | 58 |
| WARRENVILLE | 59 | 79 | 75 |
| WAUCONDA | 65 | 105 | 95 |
| WAUKEGAN | 69 | 110 | 105 |
| WAYNE | 67 | 88 | 78 |
| WEST CHICAGO | 69 | 88 | 85 |
| WEST DUNDEE | 65 | 105 | 88 |
| WESTCHESTER | 40 | 55 | 55 |
| WESTERN SPRING | 48 | 55 | 58 |
| WESTMONT | 49 | 58 | 58 |
| WHEATON | 59 | 69 | 69 |
| WHEELING | 40 | 75 | 68 |
| WHITING (IND) | 88 | 75 | 75 |
| WILLIOW SPRING | 48 | 55 | 59 |
| WILLOW BROOK | 48 | 55 | 59 |
| WILMETTE | 45 | 68 | 58 |
| WINFIELD | 62 | 75 | 85 |
| WINNETKA | 45 | 75 | 65 |
| WINTHROP HARRBOR | 92 | 135 | 110 |
| WONDER LAKE | 95 | 135 | 120 |
| WOOD DALE | 35 | 62 | 59 |
| WOODRIDGE | 59 | 65 | 69 |
| WOODSTOCK | 95 | 125 | 125 |
| WORTH | 62 | 55 | 59 |
| YORKVILLE | 110 | 125 | 135 |
| ZION | 85 | 135 | 105 |
| George Mitchell Airport Milwaukee, WI | 135 | | |
| MILWAUKEE/D.T. | 145 | | |
| ROCKFORD | 140 | | |
| De KALB | 135 | | |
| CHAMPAIGN | 325 | | |
| ST. JOSEPH | 190 | | |
| LaFAYETTE (IND) | 280 | | |
| SOUTHBEND (IND) | 190 | | |